Passenger Shelter Keeps Its Cool Amid Brutal Ice Storm
Subscribe
The passenger waiting shelter for ferry service on Lake Superior resembles an overly iced vanilla birthday cake.
The shelter, located on an island in the town of LaPointe, is a respite from the cold on a winter day when temperatures can dip below zero. The ferry operates year-round, which means passengers waiting for the ferry have to endure cold temperatures, snow, and wind. Passenger shelters are a warm place to wait for those who travel to and from mainland Wisconsin.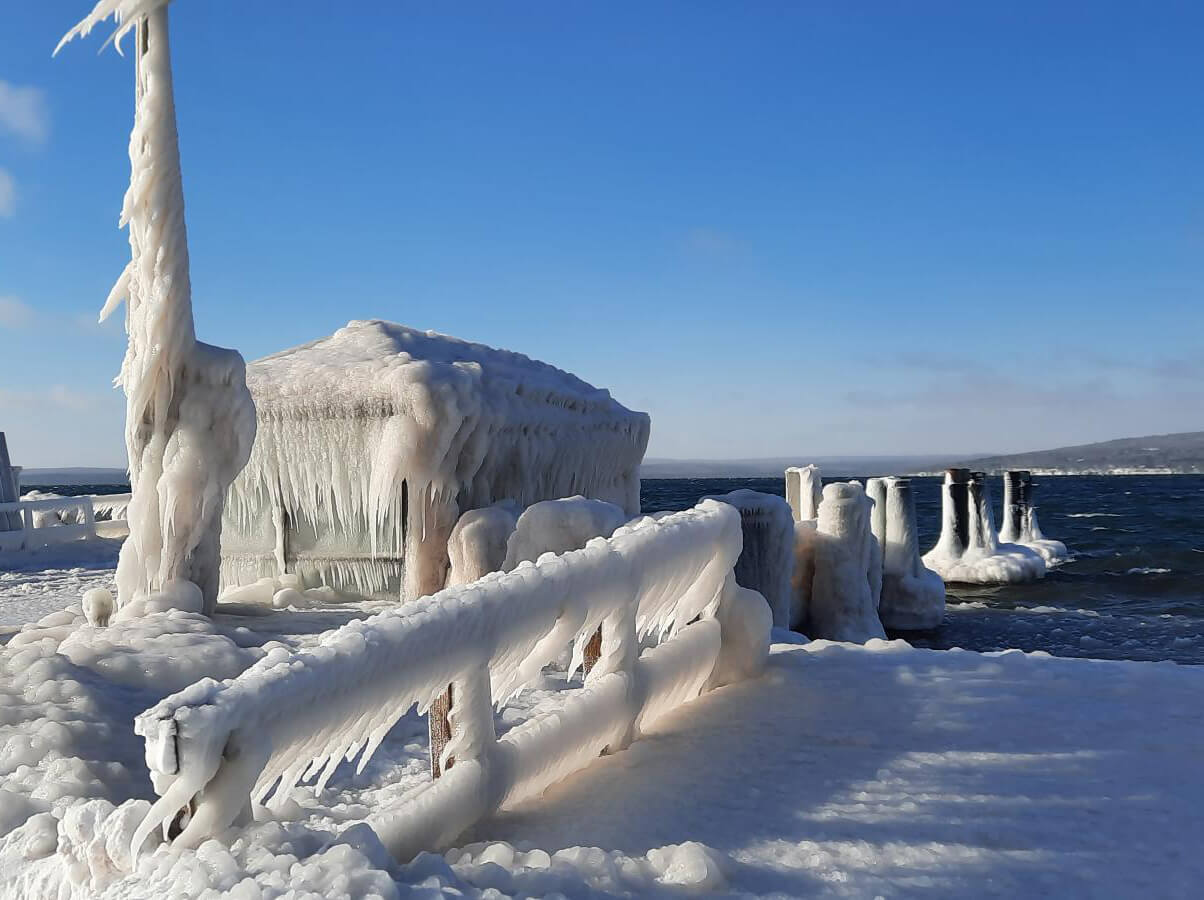 Shelter From the Storm
To combat this bitter cold, travelers can wait in this fully enclosed prefabricated building equipped with lights and heat — a much-needed space.
The Public Works Director was impressed by the construction of the passenger shelter after a particularly brutal winter storm passed through the area the last week of December 2022.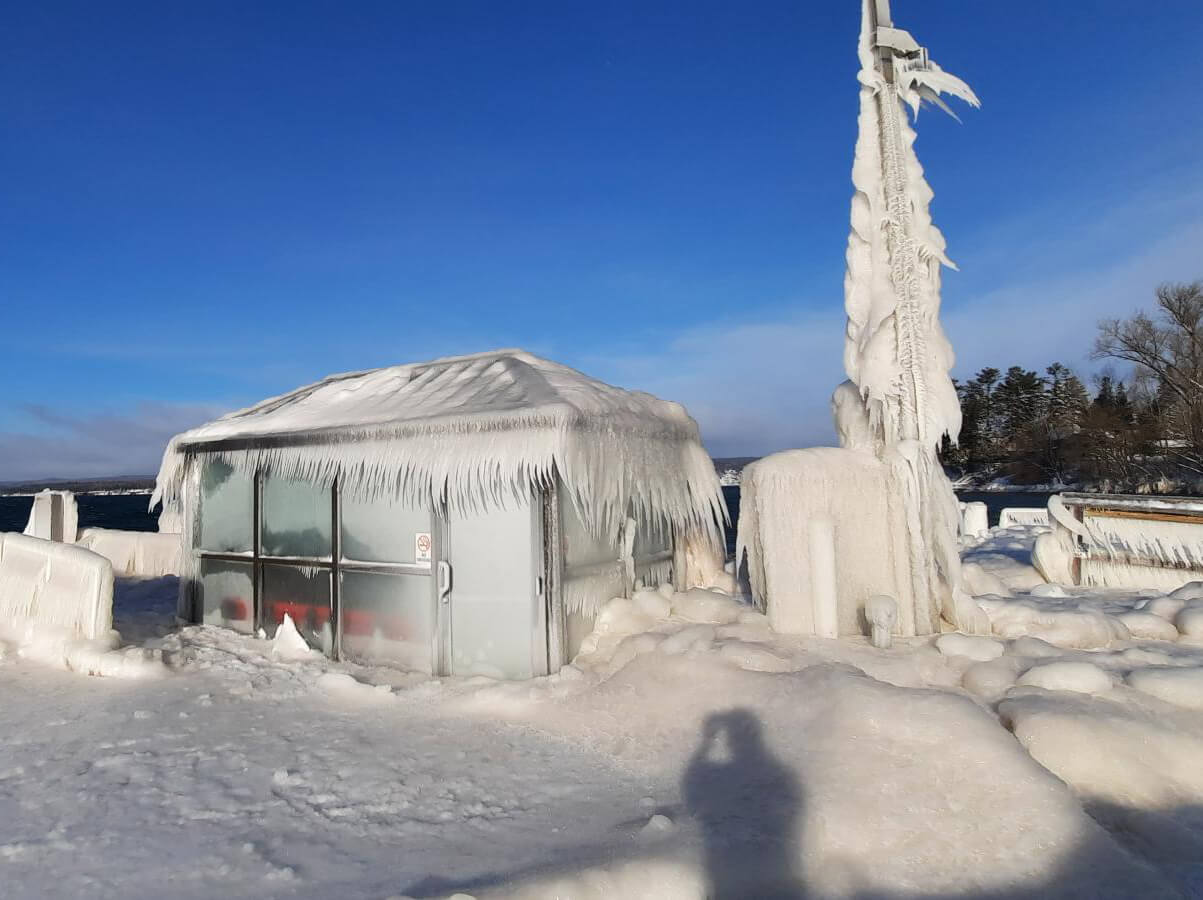 Breaking the Ice
At first, Public Works employees were unsure if the passenger shelter survived the substantial ice storm that passed through, but after two days of applying a hot water pressure washer, and a mobile steamer, they found the passenger shelter was unscathed.
And grateful passengers have been able to use it as expected ever since.
Our passenger waiting shelters provide a safe haven for your customers. Attractive, affordable, and built to last, these well-built shelters can be further enhanced with infrared heating units and motion-controlled lights. Make the wait more pleasant with a low-maintenance shelter from Austin Mohawk! Contact us today with any questions or if you would like to receive additional information.