Concession Stand
Safe & Sound. Prefab or Custom.
Make game time more enjoyable with our concession stands, built to your layout.
Set up is a breeze. We ship complete and the stand is ready to set in place. All you need is the food service equipment and you're open for business.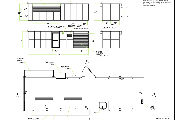 View Details...